Beverly's Oldest Church Welcomes New Minister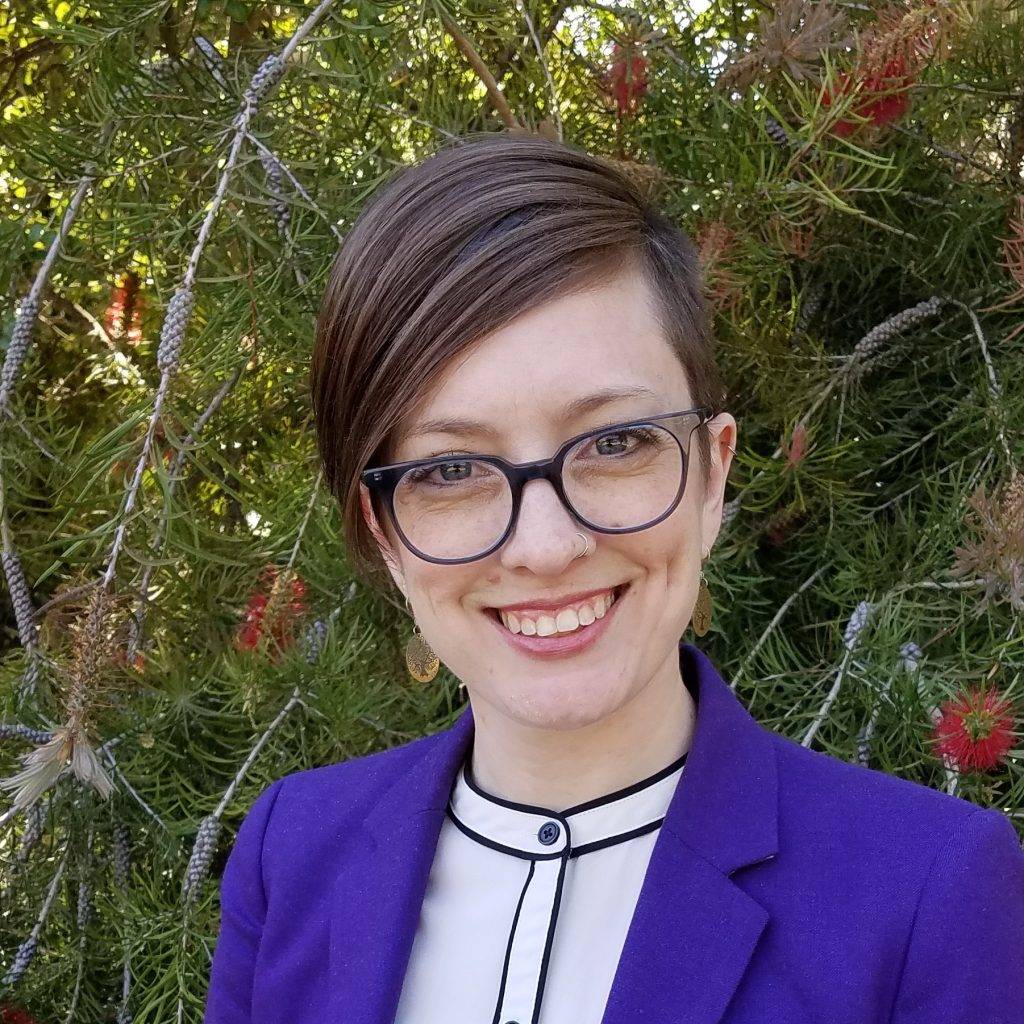 FOR IMMEDIATE RELEASE
BEVERLY, MA (September 6, 2023) – First Parish Unitarian Universalist Church announces that it has selected a new minister, Rev. Elizabeth Assenza (she/her), who has just begun her ministry at the historic church, which is home to the first Sunday School in New England.
She has served Unitarian Universalist congregations and in hospice chaplaincy in Eastern Massachusetts since 2017. Prior to ministry, Rev. Elizabeth, as she prefers to be called, was a teacher and worked in membership and program development for the Girl Scouts. She completed a chaplaincy residency at Sharp Memorial Hospital and Sharp Mary Birch Hospital for Women & Newborns in San Diego. Rev. Elizabeth is a New York City native and was raised in Vermont. She graduated from Union Theological Seminary and has lived in Massachusetts for six years.
"I am honored and excited to have been called as First Parish's minister. Throughout the search process, I was drawn to their curiosity, their commitment to one another and to Beverly, and their clarity about their community identity," said the new minister.
"We are so excited for this new beginning for our faith community," says First Parish Board Chair Patty Lynch. "As we warmly welcome and look forward to Rev. Elizabeth's leadership and ministry at First Parish UU, my fellow board members and I are deeply grateful to our wonderful Search Committee."
First Parish's Ministerial Search Committee, which recommended Rev. Elizabeth to the congregation, was comprised of co-chairs Brad Willenbrock and Elizabeth Miller as well as Dannie Borghesi, Carol Bousquet, Nat Carpenter, Diana Niethamer, and Nelda Quigley.
"In our shared ministry, I look forward to continuing to foster the love, care, and learning that have shaped our congregation over many generations," Rev. Elizabeth added. "I'm excited to continue beloved traditions while exploring new practices that will nourish our spirits, inspire our hearts and minds, and help us be more fully present in our lives in a world that is increasingly complex."
Rev. Elizabeth's tenure follows an interim ministry by Rev. Susan Milnor, who ushered First Parish through COVID restrictions and a major building renovation project while the church engaged in the ministerial search process.
About First Parish
First Parish Church in Beverly, Massachusetts is a Unitarian Universalist congregation founded in 1667. Home to the first Sunday School in New England, First Parish believes in the power of love, service, and community.
Media Contact
Michael Keefe-Feldman
978-998-0870
mike [at] chalkbridge [dot] com