For Current Members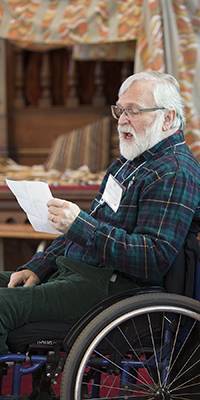 If you are a member of First Parish, it is an ideal time to consider how you might deepen your commitment to your faith community. This might include one or more of the following:
Serving on a church committee or working group;
Volunteering or leading a church event or group;
Playing a key role during an upcoming service; or
Reaching out to let us know how you can best help.
There are so many ways to get involved, and it will make your First Parish experience so much more rewarding when you do. We recommend expressing your interests to a long-time member at an upcoming post-service coffee hour. Chances are, they will know who to connect you with to get started in building your deeper connection to the collective First Parish family.
In addition, you are most welcome to email our church administrator or call (978) 922-3968 for more information about your areas of interest.
Also, if you are not already a member but have been attending First Parish for quite some time now, please consider becoming a member.
First Parish Church in Beverly renewed its bylaws on May 25, 2022; view First Parish's bylaws here.